Plans have been approved for the building of 126 new energy-efficient homes on the site of a former care home in Edinburgh.
The Rowanbank Gardens development, by Artisan Real Estate, in Corstorphine will bring a mixture of one, two and three-bedroom apartments on the site of the former Gylemuir Care Home (acquired by SLD).
The development has been heralded as a blueprint for post-Covid living, with it bringing together smart energy-efficient design geared to achieving low to zero carbon ratings whilst also responding to the rapidly changing requirements of home buyers and the wider community following lockdown.
Read the full article in Project Scotland below: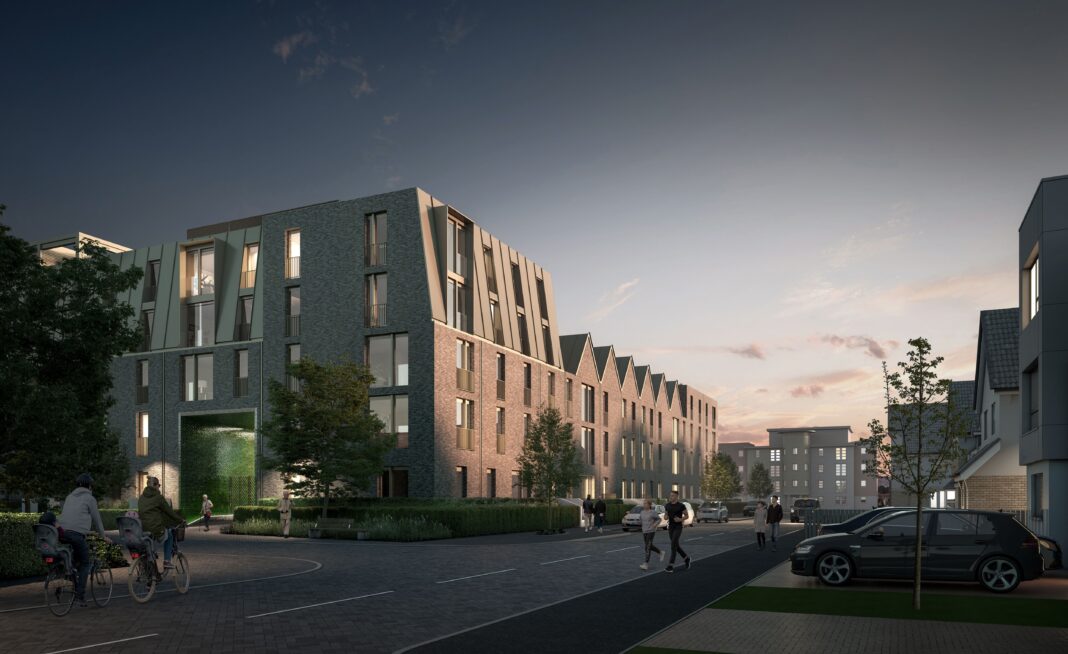 Project Scotland
PLANS have been approved for the build of 126 new energy-efficient homes on the site of a former care home in Edinburgh. The development, by Artisan Real Estate, in Corstorphine…